Posted by: cryptosp
« on: 19. January 2022., 13:35:31 »

CRYPTONAIRE WEEKLY MAGAZINE 217TH EDITION IS OUT NOW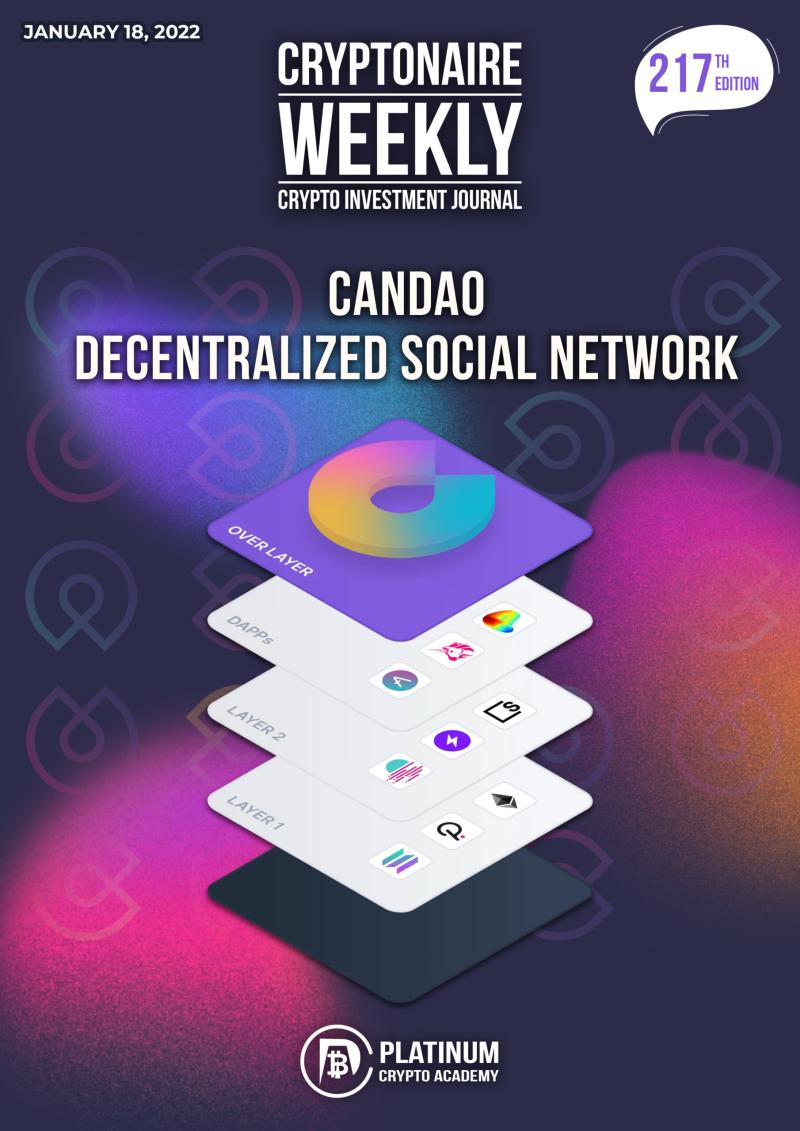 The #1 CRYPTO TRADING MAGAZINE

217th Latest Crypto News Digital Magazine | 18th January 2022 - Platinum Crypto Academy


Invesco strategist Paul Jackson said that Bitcoin could fall below $30,000 and he gives it a 30% chance of happening. "The mass marketing of bitcoin reminds us of the activity of stockbrokers in the run-up to the 1929 crash," Jackson said in a note, Business Insider reported.
Seba Bank CEO Guido Buehler said to CNBC that the firm's "internal valuation models indicate a price right now between $50,000 and $75,000. I'm quite confident we are going to see that level. The question is always timing." Goldman Sachs and Bloomberg Intelligence's Mike McGlone are uber bullish on Bitcoin as they expect the price to reach $100,000.
We had mentioned in our previous analysis that Bitcoin could pick up bullish momentum if it breaks above £32,353.68. Although the price sneaked above this resistance on January 12 and 13, the bulls could not sustain the higher levels.
This suggests that bears continue to sell on rallies. The failure to rise above the resistance has attracted profit-booking. The bears will now try to pull the price to the strong support at £29,000.
The moving averages have completed a death cross and the relative strength index (RSI) has dipped below 35, suggesting that bears have the upper hand. If sellers sink
the price below £29,000, the BTC/GBP could start the next leg of the downtrend.
Alternatively, if the price rebounds off £29,000, the bulls will make one more attempt to clear the overhead hurdle at £32,400. If they succeed, the pair could rise
to £34,031.76.
The trend favours the bears hence, we suggest traders remain on the sidelines. We will wait for the price to rise above the moving averages before turning positive.
Lastly please check out the advancement's happening in the cryptocurrency world.
Enjoy the issue!
Featuring in this weeks Edition:

- Candao

- Onino

- Digital Arms

- bitcci

- Mine Network

- Hubble Protocol

- Deepsquare

Read More
CRYPTO TRADE OPPORTUNITIES
Solana Could Become the Visa of Digital-Asset World: Bank of America
NFT Platform OpenSea Hits Record $3.5B in Monthly Ethereum Volume
Cardano Hits 3-Week High Amid Flurry of Activity
UK 3rd for ETH ownership as crypto adoption grows 1% in December
Digital Arms – The only Cryptocurrency and Firearm NFT trading Platform in the World
bitcci – Adult Industry Problems
CANDAO: ADVANCING DECENTRALISED SOCIAL CONNECTIVITY WITH DAO'S!
MINE NETWORK: ELIMINATES LIQUIDITY PROBLEMS WITH EASE!